Jessica Holmes, Director of Community Based Services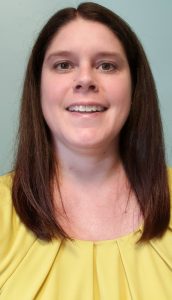 Jessica joined New Vision Services in 2014.  She has a Bachelor's Degree in Psychology from the University at Buffalo and has worked in the human service field for over 21 years.  Her experience includes supporting people with developmental and mental health disabilities in beginning or maintaining their independence in the community, whether it be through employment, community contribution, or residential settings, as well as assisting those individuals with Traumatic Brain Injuries and other disabilities making them eligible for nursing home level of care to remain in their home with supports.  She loves working with people to give them the highest quality of life possible. She is the mom of a young daughter who keeps her very busy outside of work.
Brenda Bunce, Assistant Manager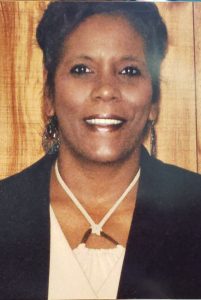 Brenda joined New Vision Services in 2016.  She has a varied background, with experience as a Radiology Clerk, Financial Housing Counselor, Aerospace Account Manager, and Banking Loan officer.  She brings a myriad of experience to her position here as an Assistant Manager.  She has an Associate's Degree in Applied Computer Science from JCC and an Associate's Degree in Business Management from JBC.  She also has expertise in Professional Communication and Medical Billing.  She enjoys working with people and loves to feel challenged.
Gina Whitehead, Service Coordinator/Assistant Manager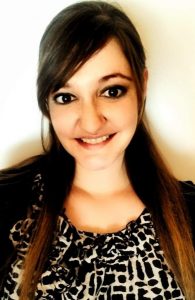 Gina joined the NVS team in 2021. She obtained an Associate's degree in Human Services, Social Work from Jamestown Community College in 2007.  She then continued her education and earned a Bachelor's degree in Human Development, with a concentration in Psychology, from SUNY Empire State College in 2012.  Gina has worked in a variety of settings including 6 years in a mentally ill facility as a Rehabilitation Counselor and an additional 2 years as a Mental Health Worker/ Therapeutic Support Staff helping children to cope with their learning disabilities and/or behavioral problems. Next Gina moved on to providing services to individuals with traumatic brain injuries/cognitive deficits e.g. Alzheimer's or dementia, as well as 1 year teaching online English courses to children from foreign countries.  Gina enjoys being challenged and solving problems for others in order to help facilitate individuals in reaching their full potential, achieving their goals, and enhancing their overall happiness in life.
Stacey Teagarden, Registered Professional Nurse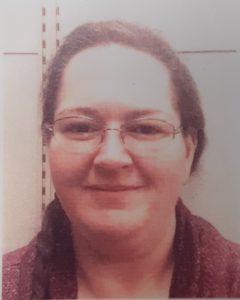 Stacey Teagarden joined New Vision Services in 2020.  She brings with her over twenty years of nursing experience.  Stacey has a Master's degree in Nursing Education.  She utilizes her teaching and nursing skills to help shape the healthcare workers of tomorrow.  Stacey trains and certifies Personal Care Aides and prepares them to take amazing care of our participants.
Julia Paulson, Community Integration Counselor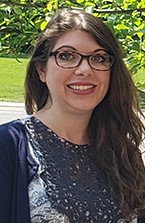 Julia has been working with New Vision Services part time since 2011. Julia works full time as a Licensed Clinical Social worker and has been working in the field of social work since 2001. Julia sees her clients through a trauma lens and has works under a model with her Trauma-Informed Treatment and Trauma Resolution/Progressive Counting Certificate. Julia has worked in a variety of settings including emergency department, inpatient, outpatient, day treatment and in home settings providing comprehensive psychosocial assessments and evaluations, mental health therapy, psychoeducation, service coordination and discharge planning services to individuals to improve their medical, cognitive, behavioral, emotional, developmental, mental, social, spiritual, recreational well-being. Julia has served the physically disabled, developmentally delayed, severely mentally ill and chemically dependent populations of all ages, from children to the elderly and collaborates with community agencies. Julia serves on the Domestic Violence Coalition and is active in continued education. Julia is a proud mother of two and enjoys homemaking for her family and helping women feel their most beautiful from the inside out as a Mary Kay Consultant. Julia's greatest strength is seeing the positive in every person and the silver lining in the most tragic situations. She enjoys empowering others towards their dreams and thinking out of the box to do so.